Federal American Eagle Ammunition is designed specifically for target shooting, training and practice. This ammo is loaded to the same specifications as Federal's Premium loads, but at a more practical price for economical practicing. This ammunition is new production in reloadable brass cases.
Features
Ideal for target practice
Accurate and reliable
Consistent primers, bullets and brass
Please Note: While the 5.56x45mm NATO will fit in a 223 Remington chamber, the 5.56 is a military round that runs at higher pressures than its 223 counterpart and is not recommended to be fired in a 223 Remington chamber.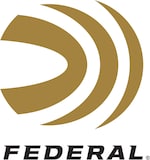 Made In United States of America